Here at Edible Blossoms we create beautifully designed handmade chocolate blossoms that are perfect for any occasion.
So if it's a birthday, an anniversary, a new baby or just to let a loved one know you are thinking about them we have the gift for you!
We offer a full range of fresh fruit bouquets and chocolate boxes. A business established in Nottingham, Nottinghamshire that delivers Chocolate Blossoms and gifts nationally and internationally.
We all come for different backgrounds of expertise from manufacturing, purchasing, retail and the floristry industry but we all pride ourselves on 100% customer satisfaction.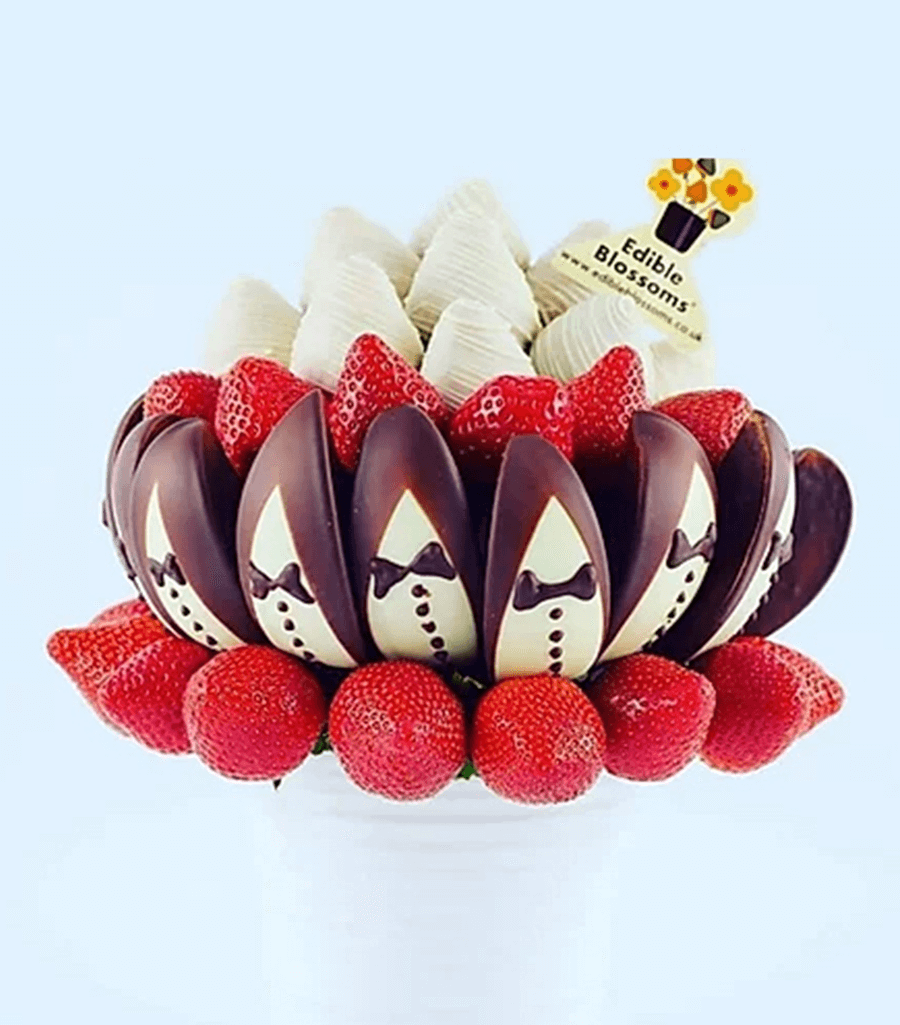 As a company, we work really hard on providing an easy shopping experience, by having a large range of products that are suitable for all occasions, handmade to the highest quality with the guarantee of customer satisfaction or your money back.
Our company has grown extensively in a short space of time which has allowed us to invest in the products and create a larger range.
We continue to work with our designers to bring more exciting new product ranges to give our customers unique products.